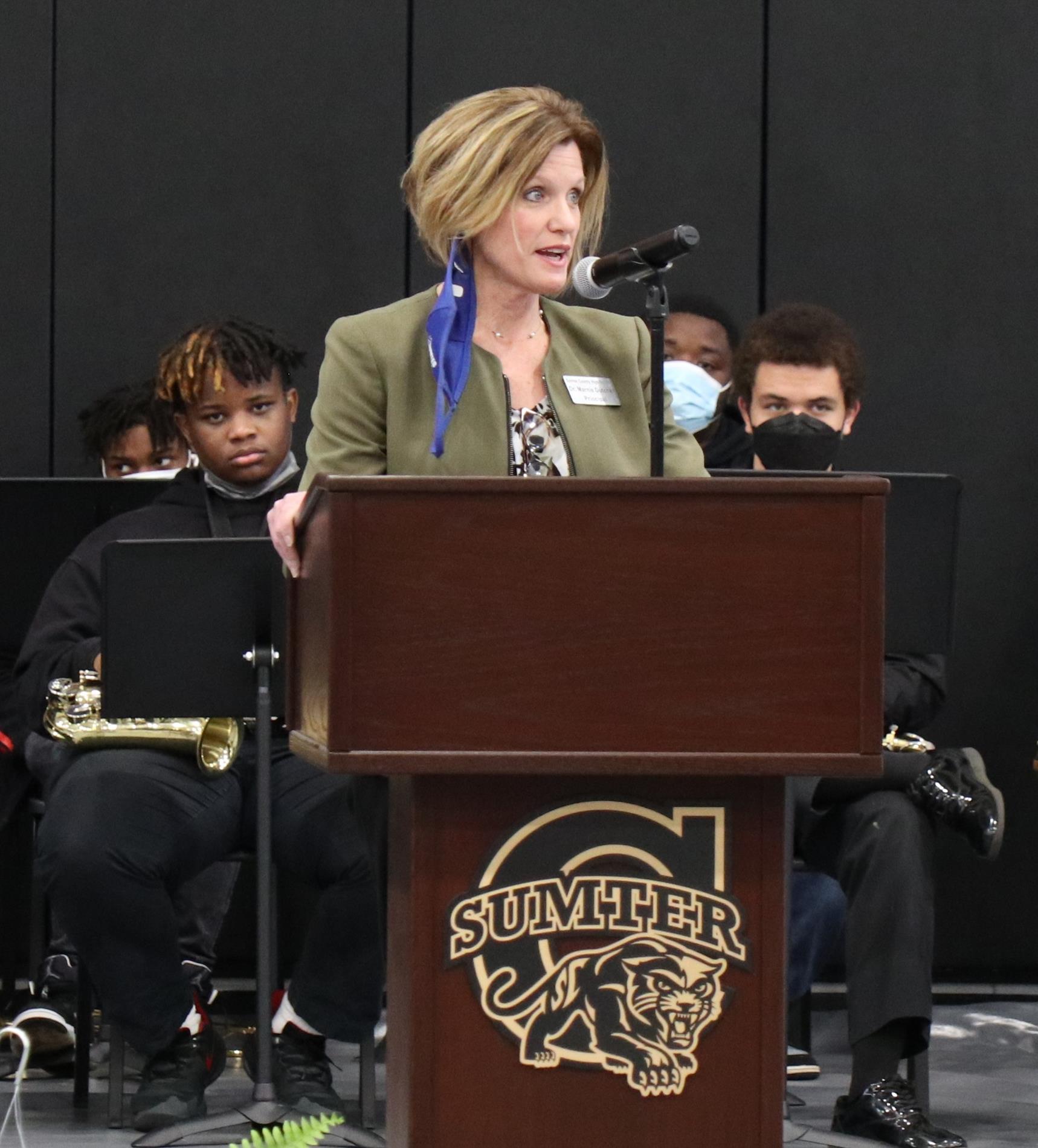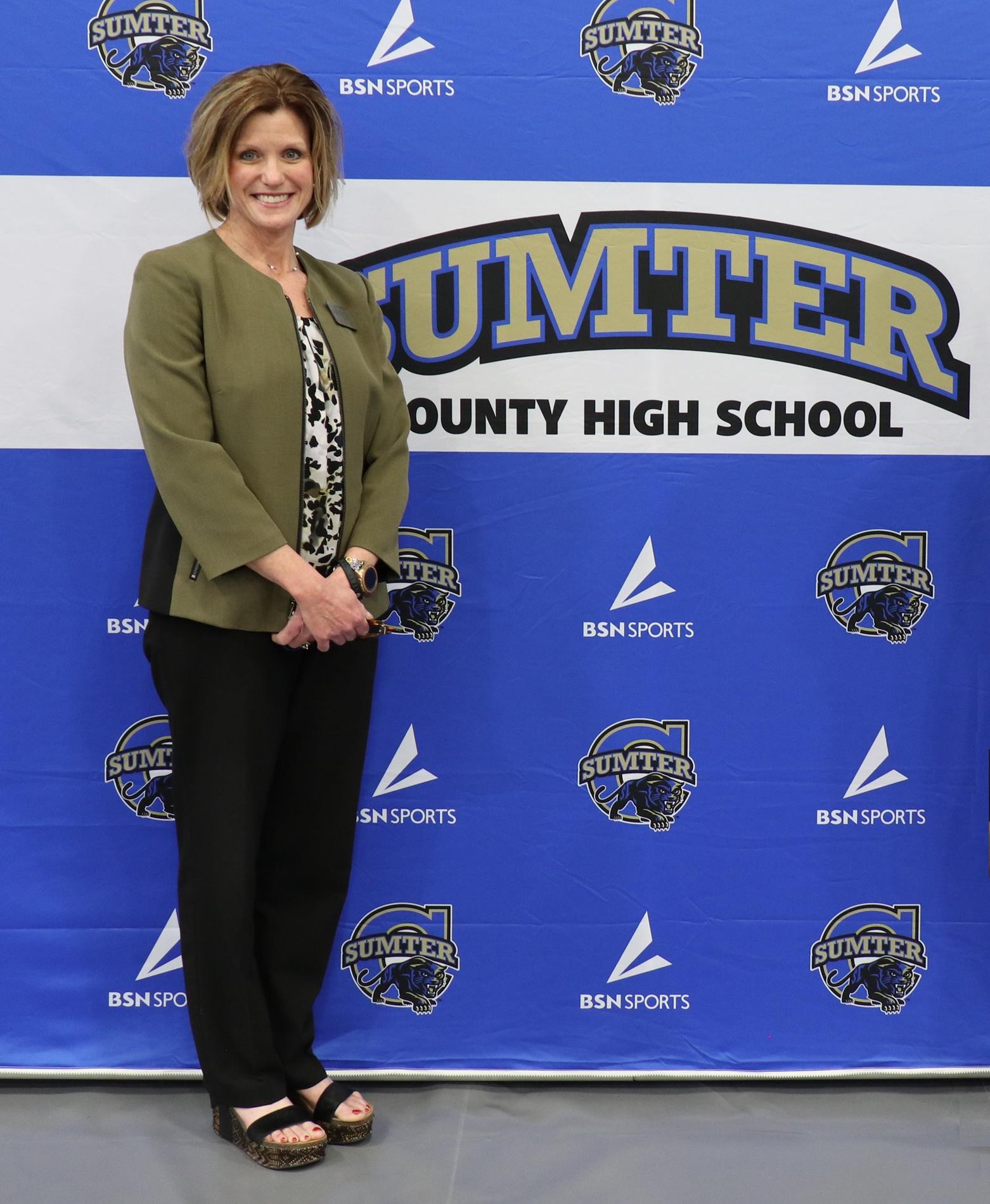 Interim Principal Marnie Dutcher
Principal Message 2021-2022
Greetings Students and Parents:
As we continue the 2021-2022 school year, I want each of you to know how excited I am to be Principal of The Innovative Sumter County High School. We will continue to offer blended instruction to our students this school year by providing traditional instruction and virtual learning. All faculty and staff work together to help prepare our students to become College and Career Ready with 21st Century knowledge and skills.
This year, the SCHS family has expanded through the addition of The Ignite College and Career Academy where students have the opportunity to complete dual enrollment and career pathway courses on campus. High expectations, goal setting, a positive culture, a dynamic learning environment, and community involvement are the factors we will use to ensure our students are on track to be college and career ready.
As principal, I want to support teachers and leaders at Sumter County High School and assist with their professional growth. I intend to have the leaders determine their strengths and weaknesses, and then work with the individuals to build and exercise their areas of strength. It is an honor to inspire each and every student in SCHS to be the best they can be and strive for greatness, one goal at a time.
Now together, Let's create GREATNESS! We are SCHS, and We are On the Move!
Go Panthers!
Marnie Dutcher
Interim Principal