Creative Commons Search
The Public Domain Project
Wordle – Create a word cloud
WatchKnow – Educational Videos
Today in Georgia
Digital Citizenship
Digital Library of Georgia
Georgia Archives
The New Georgia Encyclopedia
Georgiainfo
National Archives
Outlining
Dewey Decimal Classification
Copyright Links
SAT Question of the Day
New York Public Library Learning Express
Library of Congress
Teacher Links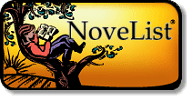 Librarians' Internet Index
ipl2 is a public service organization and a learning/teaching environment. To date, thousands of students and volunteer library and information science professionals have been involved in answering reference questions for our Ask an ipl2 Librarian service and in designing, building, creating and maintaining the ipl2's collections. It is through the efforts of these students and volunteers that the ipl2 continues to thrive to this day.
http://www.ipl.org/Boomin' Google
Code Talkers Webquest
Befuddlr – Turn a picture into a puzzle
Befuddlr will take pictures from Flickr (a photo sharing service) and "befuddls" them to create a fun picture puzzle for the kids to solve. It's a perfect application for the SMART Board! It even times how long it takes them solve the puzzle.
Be Funky – Transforms Pictures
Be Funky – Transforms Pictures
BeFunky develops innovative digital media tools that let people become instant artists and express themselves creatively without the need for any technical knowledge. BeFunky Photo Effects allow everyday people to easily create photographically rich and artistic results from their digital images without the need for any technical knowledge. These "one-click" photo-effect options produce desired results effortlessly and each effect comes with the option to make simple adjustments.
Word Mosaic – Write in the shape of symbols
Word Mosaic – Write in the shape of symbols
Word Mosaic is a shape representing using words. Creating word mosaic is difficult, It require patience and time. But with Image Chef online word mosaic creator you can create word mosaic with in a minute. You can select available shapes are you can draw your own shape for word mosaic you are going to create.www.google.com
Voki – Create an avatar
Voki is a free service that allows you to create personalized speaking avatars and use them on your blog, profile, and in email messages.
ArtisanCam – Storybook Maker
ArtisanCam provides an insight into the lives of contemporary artists. Using a mixture of video and interactive activities, we introduce children to the world of contemporary visual art before encouraging them to have a go themselves in fun and exciting ways.
Cool Tools for Schools Wiki
Technology Repair Request
Technology Repair Request for Teachers